HD Hold Office Building Construction Commencement Ceremony
In this pleasant season of autumn with brisk air and sweet blossom, Hainan Handi Petrochemical Co., Ltd held a grand commencement ceremony of office building construction in the morning of 15th, October. Mr. Cao Tong, General Manager of the company attended to ceremony and made an important speech. Around 100 people including Vice General Managers Mr. Hou Lishan, Mr. Hu Fangling, Mr. Zhu Haiyi and other members of Phase III project, Mr. Su Chunhu, Project Manager of China Construction Installation Engineering Co., Ltd, Mr. Lai Jun'an, Vice General Manager of CCIE , Mr. Tai Hongjie, Project Director of Beijing Huaxia Supervision Co., Ltd also participated in the commencement ceremony to witness this uplifting instant.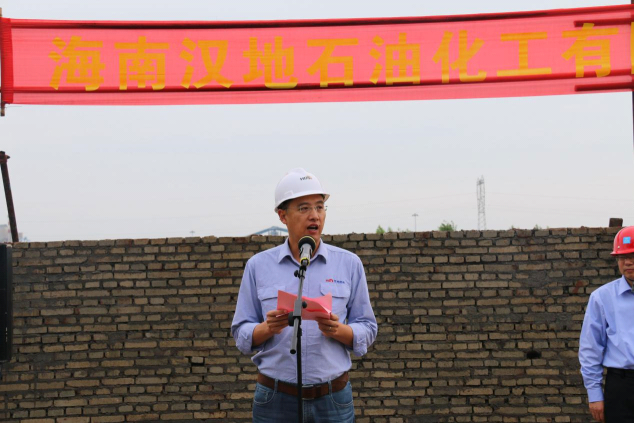 (
C
ommencement
C
eremony:
Mr.
Cao
makes
an important speech)
"The project of HD is one of 10 key investment construction projects in Hainan Province
.
I
t is also the symbol of HD
G
roup to build high-end liquid lubrication material industry. The starting of office building
construction indicates that
HD
project has entered into material construction stage,
"
said
Mr.
Cao
in the ceremony.
He requested that project team of HD should assistant the construction units actively with a high sense of duty and responsibility
and have control on
every key link to
deliver a
high quality
model
project.
Mr.
Cao expressed thanks to project management team of HD and
cooperating
units for their joint efforts.
With announcement of "star
t"
by
Mr.
Cao,
gun salutes and applauses burst out and all
excavators
started out simultaneously. Everybody was
overwhelmed
by excitement and joy.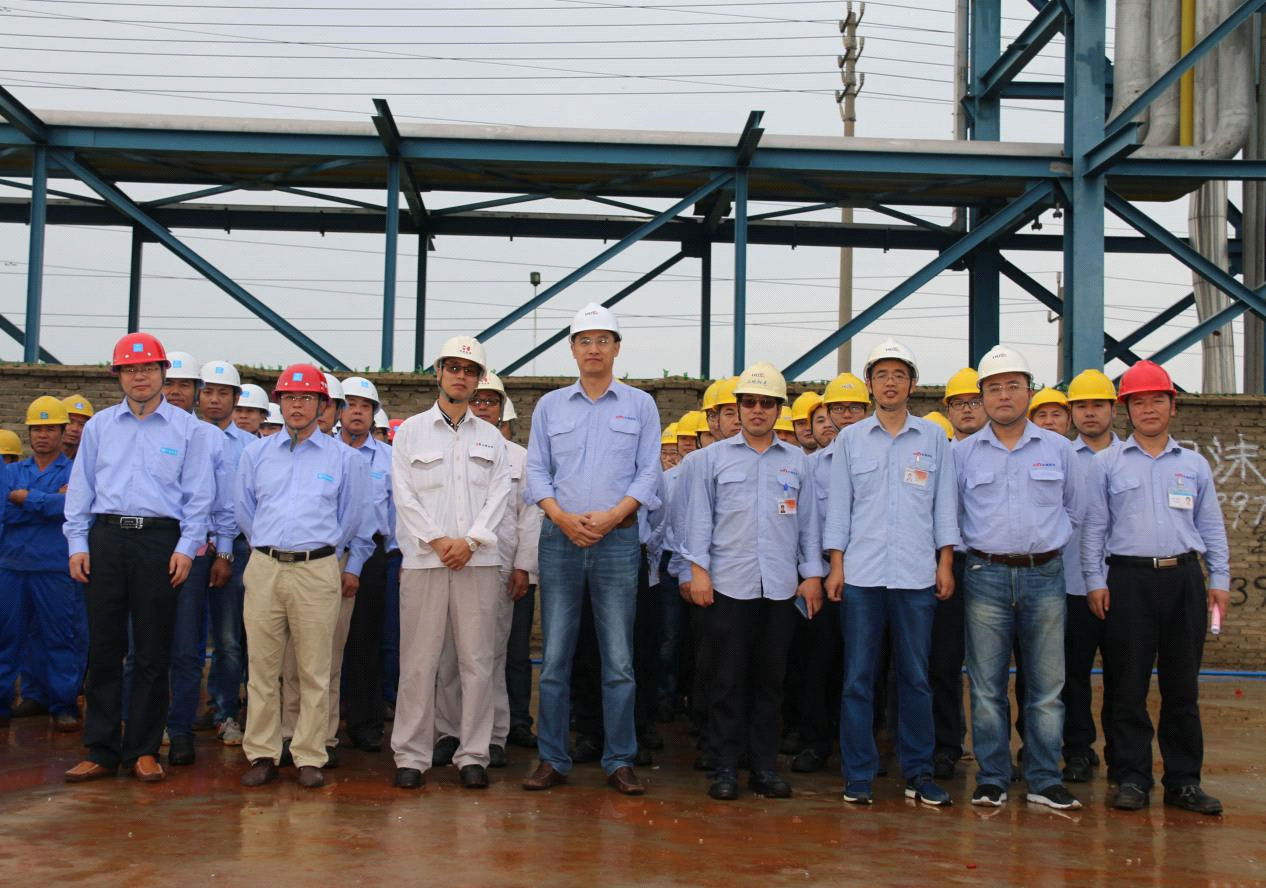 Group Photo in Commencement Ceremony
The office building of HD is located
in
the eastern part of Boyang Road,
Yangpu Economic and Development Zone, Hainan Province, which will become the new landmark building in the chemical industrial park in the future. The
new office building is a 42-meter high 10-floor building of
13600 squad meter
s with offices, conference rooms and
exhibition
hall
which can contain 330 people.
The building will be ready for use at the end of 2017.
It is reported that HDS is the earliest petrochemical enterprise
established
in Yangpu Economic and Development Zone, Hainan Province
.
It was registed in April,
2006.
Handi Petrochemical Co., Ltd was established on 7
th
, June, 2013.
HDS has developed
into
the largest private enterprise of specialty oil
s
product
ion
inland.
The
new office building will significantly improve staff
work environment, and provide better
conditions
for business
negotiation
. The building will
enhance
HD image in the Hainan market and
is
an important step
in
HD
leap-forward development
. It will
provide
a
new strategic platform for HD group to
grow into a
high-end liquid lubrication material
enterprise
inland.