Learning Workshop Guarantees Project
Handi Petrochemical Project, which is the landmark of Handi Group in developing high-tier domestic lubricating materials, is at the critical stage of construction. In order to guarantee steady progress of the project, Mr. Hou Lishan, Deputy General Manager of HDS who is in charge of the project chaired a workshop on 4 April, 2017 to learn the experience of Phase I and II project with project team and supervising company.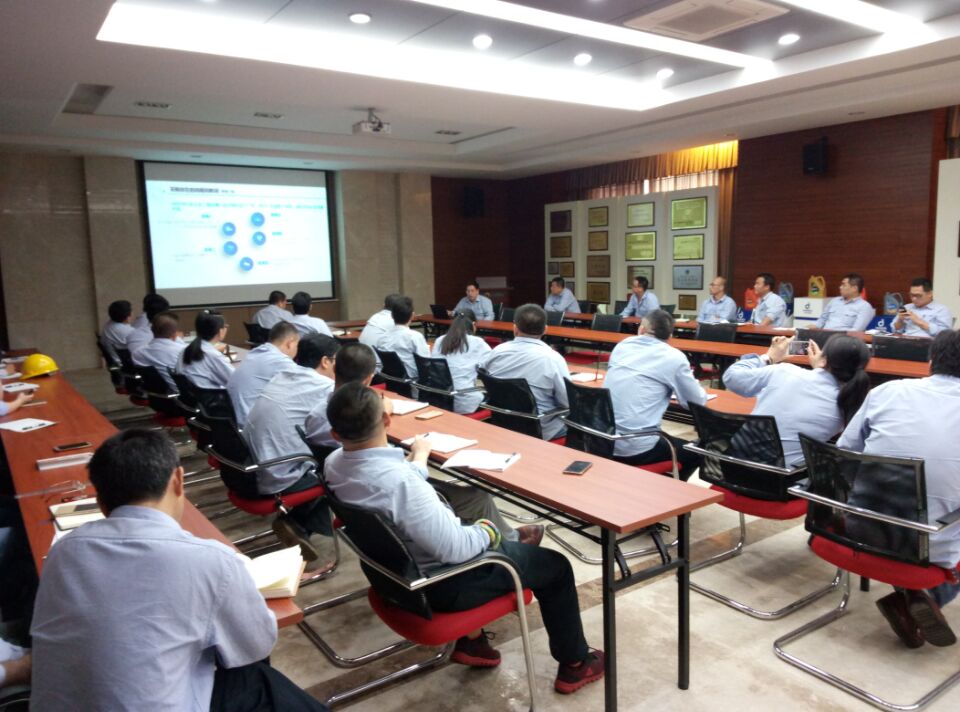 Mr. Hou had a thorough analysis for problems found in project engineering, supervision, equipment procurement and construction of Phase I and II, shared the solutions and discussed how to prevent mistakes in Handi Petrochemical Project.
After revisiting the problems and mistakes, Mr. Hou made higher demands for Handi Petrochemical Project. He reiterated the importance of design, supervision and equipment procurement to project. He requested CP to have strict control in choice of material and every department to fulfill its duty and always keep alert.
This workshop eliminate the negative factors and guarantees a steady progress of project with high quality.