HDS actively carries out the enterprise authentication work
A delegation of 3 people headed by Mr.Zhou Feng, the section chief of Customs Administration Department arrived at HDS to convene a meeting about enterprise credit rating on 14th, June,2017.
The meeting was hosted by Mr.Cao tong,the general manager of HDS,and the meeting was led by International Business Department. HR、Production Technology Department、Administration Department、Financial Department、Sales Department、Storage Department、HSE and other departments participated in the meeting to make preparation for coming authentication works.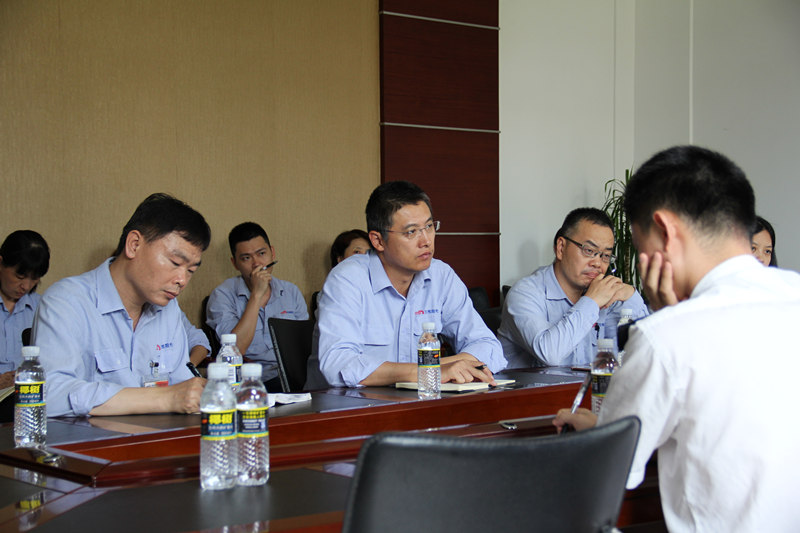 Mr.Zhou Feng explained comprehensively about the importance of authentication and the benefits that company can obtain from authentication after it is approved.Mr.Xie Yilong explained the essential condition about advanced authentication and assessment standards.
The managerial personnel form each department posed the questions that were relevant to coming authentication work, and asked in details to insure that the work can be carried forward smoothly.
Accompanied by Ms.Xia Donghong, the manager of Administration Department,and Ms.Li Mingyan ,the manager of International Business Department, the delegation done a preliminary spot checking on security information of HDS after meeting, and gave a good appraisal on relevant works.