HDS Takes Social Responsibility for Work Safety Education
Work Safety Bureau of Yangpu Economic Development Zone organized Work Safety Consulting Day in Gan Chong in the morning of 16 June, to explain and publicize knowledge about avoiding hazardous chemicals. HDS was invited to the activity as one of the well-known enterprises.
HDS took proactive actions to attend the activity. Staff from HSE, Production & Technology and Logistics gave out brochures to local residents and students and explained the importance of work safety in petrochemical companies.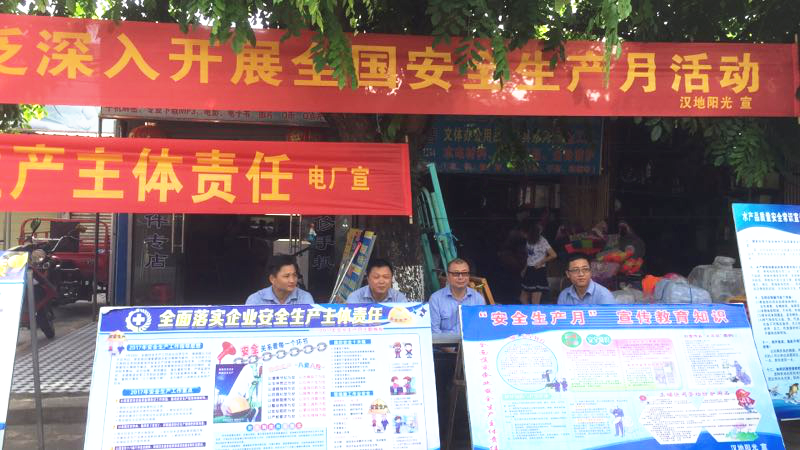 In the consulting site, HDS staff distributed work safety brochures to local residents, spread knowledge about hazardous chemicals, helped people to learn that some bad habits in daily life might bring dangers to ourselves and encouraged people to discipline themselves in everyday life. HDS also illustrated the importance of work safety and dangers generated by destroying work safety to enhance people's awareness of work safety and make them realize that creating safe, healthy and stable work environment is the obligation of every citizen.
In the Work Safety Consulting Day, HDS actively took its social responsibility to educate local residents about work safety and tips of avoiding dangers, which was highly appreciated by local residents and received very good feedback.