HDS Attends 2017 Hainan Investment Invitation Workshop for Advanced Enterprises
The 2017 Hainan Investment Invitation Workshop for Advanced Enterprises was held in Haikou Shangri-La Hotel in the morning of 27, June. The workshop was chaired by Hainan Industry and Information Technology Department Director Han Yong. HDS was invited to attend the workshop as advanced enterprise in Hainan.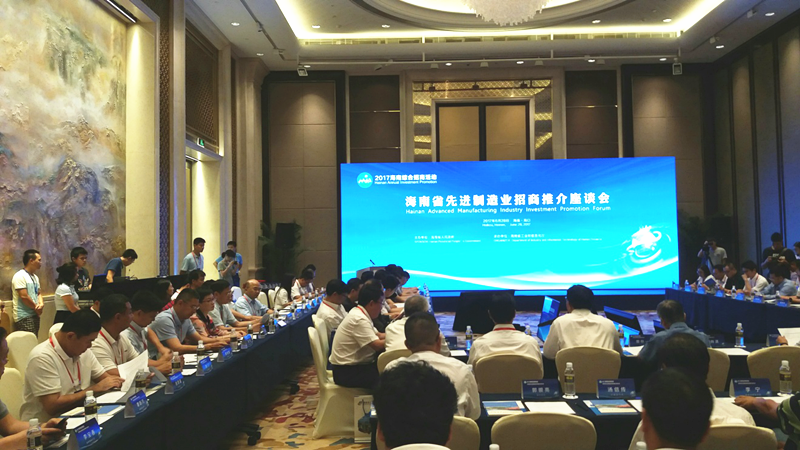 Liao Qiang, Deputy Director of Hainan IITD introduced the status and landscape of Hainan advanced manufacturing industry. Officers from Yangpu economic development zone, Haikou high-and-new-technology development zone, old downtown development zone and Dongfang Industry Park all gave an introduction of each jurisdiction. HDS general manager Cao Tong received an interview from Sansha TV after the meeting.
Based on Yangpu's positioning and leveraging the preferential policies, HDS will continue to invest on the 1.5 million MT/year specialty oils project and the 150,000 MT/year food and pharmaceutical grade white oils project to contribute to Yangpu fine industry chain development and to build a strong, large and sustainable company. The new projects occupy 553 mu area and the total investment is near RMB 3 billion. Now every work is progressing smoothly and the new refinery is estimated to start production at the end of 2018. By then, the total output value of HDS will reach RMB 10 billion and HDS will become the largest single specialty oils refinery with most advanced technology and most robust product lines. HDS products will meet the demands of domestic high tier lube markets and also be exported to South East Asia and Middle East. HDS strategy is aligned with the Belt and Road Initiatives.