Hainan Mayor Shen Xiaoming Visits HANDI Group
Hainan Mayor Shen Xiaoming once said that Hainan shall accelerate the optimization of structure of economic growth engine force, build a transparent, high efficient, consistent, foreseeable business environment aligned with international practice and foster the above mentioned two points as Hainan's core competencies, to maintain a high level sustainable development of Hainan.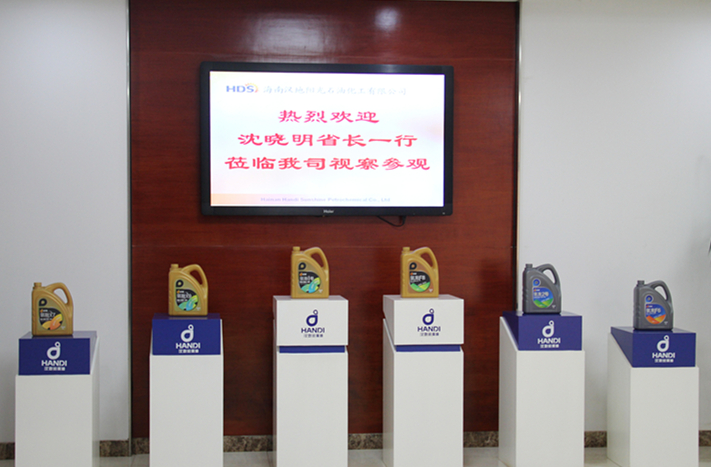 Accompanied by President Wu Hanling of HANDI Group, Mayor Shen Xiaoming visited Hainan Handi Petrochemical Co., Ltd. on 19 July, 2017. Handi Petrochemical project is one of the top 10 investment projects in Hainan, which takes around 553 mu area with total investment over RMB 3 billion. The 1.5 million MT/year specialty oils project and 200,000 MT/year Food and Pharmaceutical Grade White Oils project are kicked off and scheduled to start operation at the end of 2018. By then, Handi Petrochemical will become the world largest single specialty oil refinery with most advanced technology and most complete product lines.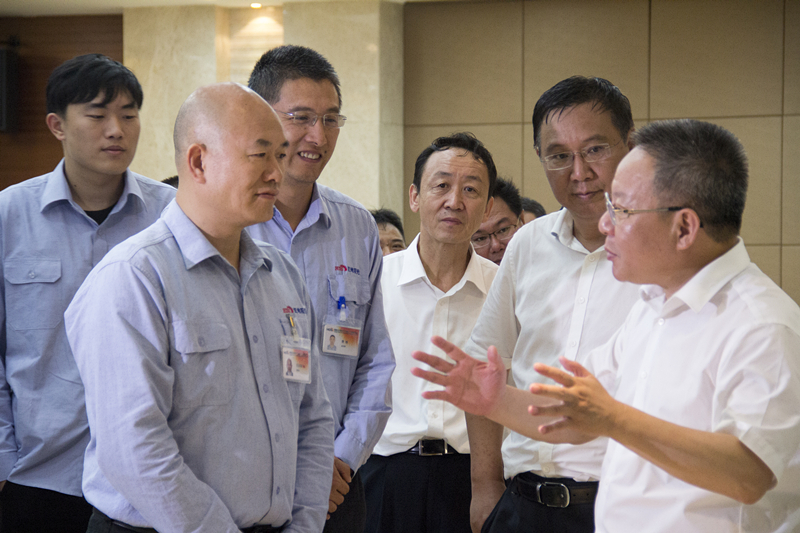 During the visit, Mayor Shen Xiaoming had detailed discussion with President Wu Hanling on extended petrochemical industry chain and recognized Handi's strategy of building full upstream and downstream industry chain and going global. Mayor Shen agreed that making high tier product like Food and Pharmaceutical Grade White Oil is in line with the trend of industrial upgrading and sustainable development.
As the Excellent Chinese Private Petrochemical Enterprise and Excellent Private Petrochemical Company in Chin's Twelfth Five Year, HANDI Group has built long-term strategic partnership with many world top 500 companies. Handi will continue to build its growth on innovation in the future and tries every best to be one of the world top companies.