HDS holds party branch meeting
HDS held party working meeting on 16th, May, 2018.It was hosted by deputy party branch secretary of HDS, Mr.Hou Lishan. There were 25 people participated in this meeting, including committees、party members、partial party activists and youth legal members.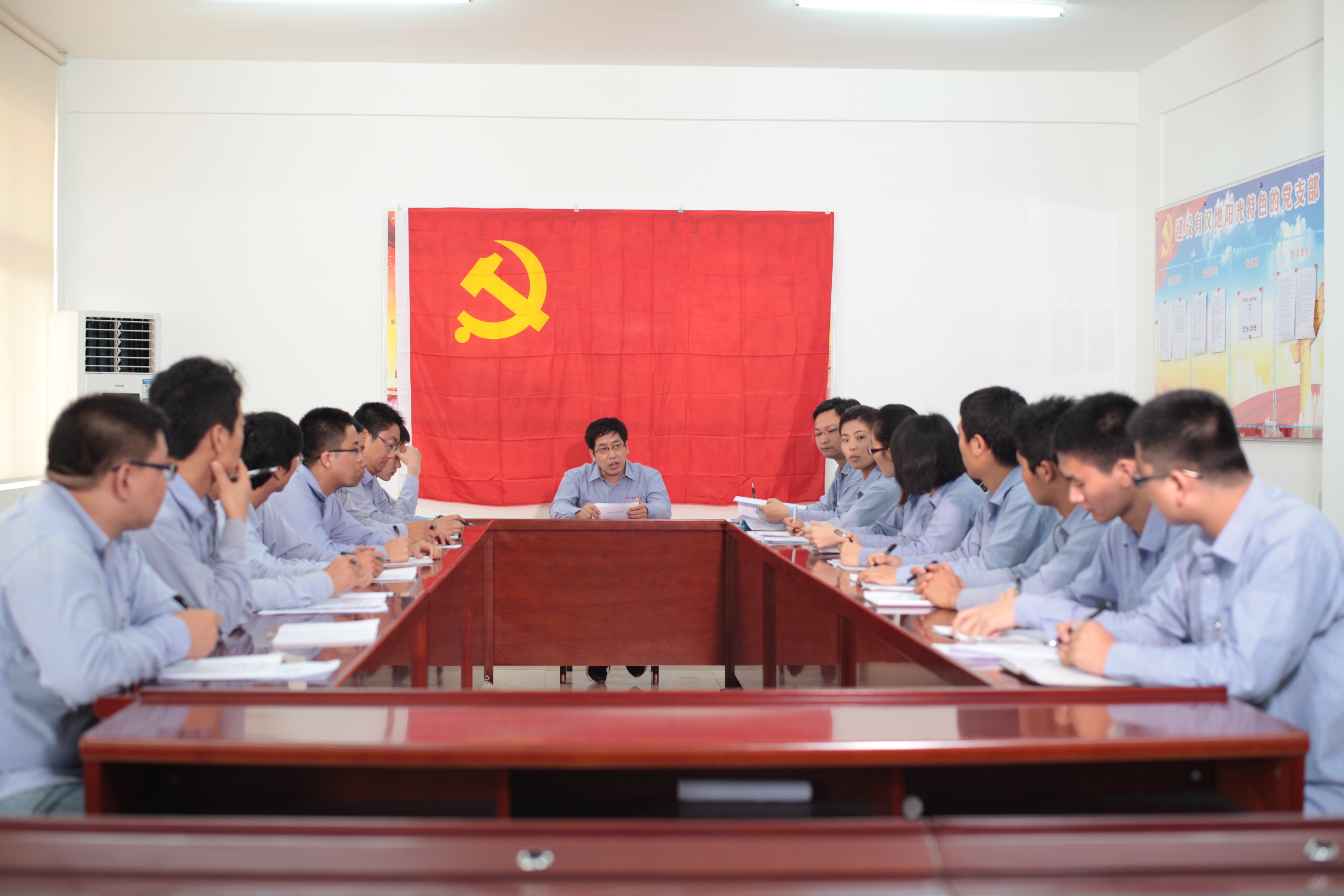 First of all, the attendees listened to reports of party branch working progress and current existing problem and deficiencies from committees and party members. The deputy secretary pointed out that the company paid high attention to party work and emphasized on party construction .The company established party office and arranged full-time staff to engage in party work ,and the company also gives party office full support for human resource、financial resources、 material resources. We made some achievement on party affairs, but there are still lots of questions.
Mr.Hou Lishan, the deputy party secretary required to clarify one's responsibility, each step must be well implemented. The party office was established, we must strengthen party work and well complete the work and make good communication with top and bottom and relative departments. We must full play a role to party's effect as a fort, each branch committees ,party leader must perform their duties and be responsible for their job to play a party leading role. We should take solving problem-oriented and combing with business to complete quality and quantity of various tasks. All of us should be united as one, don't be free ourselves of responsibility, each of us should work hard with everyone pulling together wanting the same thing.