Hainan Provincial Quality Award Panel Visits HDS for In-site Audit
The Second Hainan Provincial Quality Award Panel visited HDS for a two-day in-site audit from 25 to 26 June. The Panel is composed of four members: leading auditor Mr. Li Wuxian and three other auditors Mr. Luo An, Mr. Huang Xuguang and Mr. Xu Zhongguo. HDS General Manager Mr. Cao Tong and more than thirty other managers attended the in-site audit.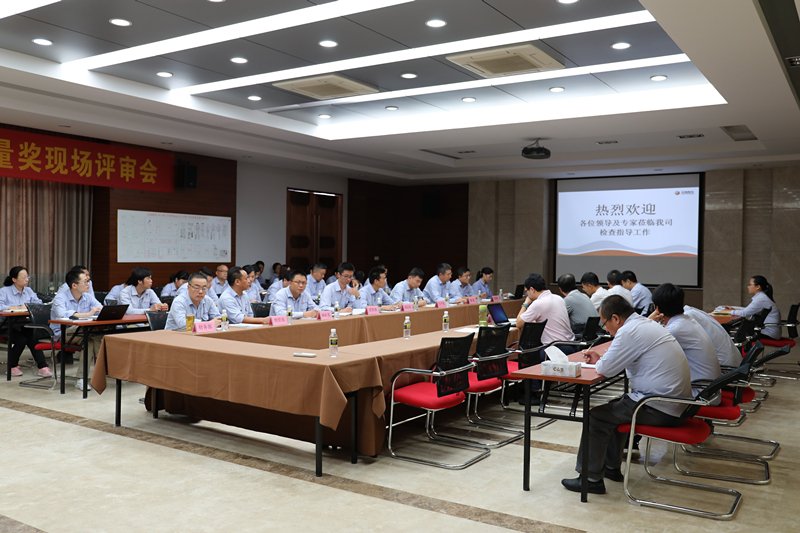 First Meeting
The first meeting of this audit was held on 25 June. Leading auditor Mr. Li Wuxian introduced the arrangement of this audit. The auditors would listen to the report of HDS management team, communicate with the management, conduct in-site inspection and employees workshop and look through profiles and documents to identify the actual implementation effect of Excellent Performance in HDS, so as to provide suggestions to Hainan Provincial Quality Award Board as well as to HDS. HDS General Manager Mr. Cao Tong gave a detailed presentation of HDS business environment, development strategy, competitors' situation and challenges. Accompanied by the management team, auditors walked around the company to review the business process and infrastructures. The last meeting of this audit was held on 26 June.
General Manager Mr. Cao Tong's Presentation
On-spot Inspection
In the last meeting, the Panel highly recognized the Excellent Performance implementation in HDS, in particular the advantages and features of technology innovation, green development, process control, HR development, corporate culture, etc.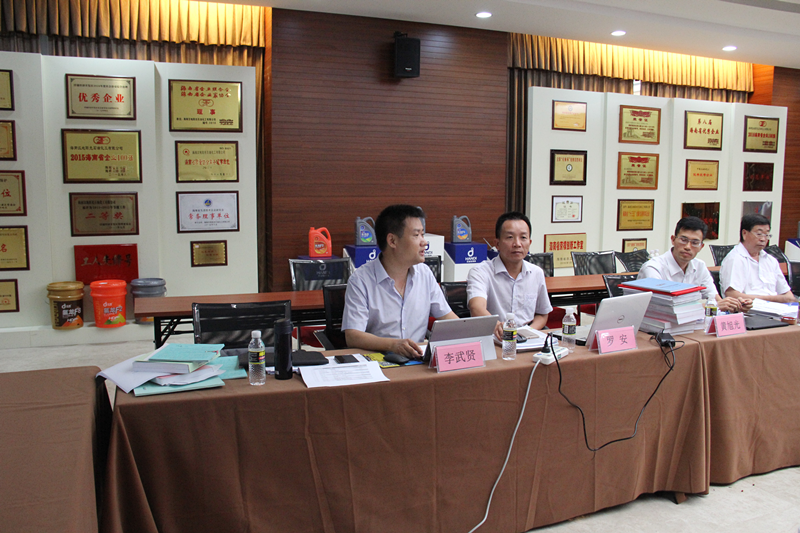 Mr. Li Wuxian Speaks in the Last Meeting
HDS General Manager Cao Tong expressed his sincere thanks to the auditors on behalf of all auditees. He said that HDS would continue Excellent Performance in a systematic, standardized and regular way to deliver the company vision of building HDS into global benchmark of specialty oils as well as the most competitive company in the oil industry.