HDS Promotes Technology Innovation & Builds the Largest Chinese Specialty Oils Production Base
Mr. Zhu Haiyi, Deputy General Manager of HDS was interviewed by Yangpu local TV station for an introduction of the Phase III project and the overall situation of the company.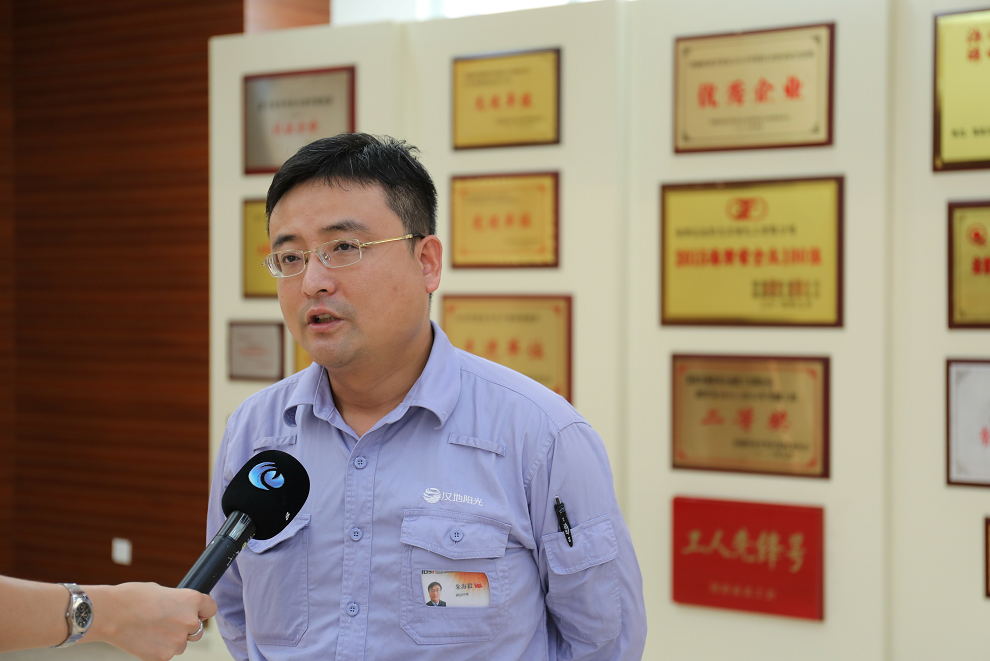 In his interview, Mr. Zhu Haiyi said that the construction of Phase III project is all on schedule. Now the civil engineering is almost completed, main pipelines and equipment installation will be initiated from the second half of this year. The installation of all equipment will be finished in the end of this year or the beginning of next year.
Another particular event is that HDS will kick off the Specialty Oils and Food Grade White Oils Production Green Design Platform. When the project is finished, HDP will become the largest specialty oils production base in China with the most advanced technology in the world. The quality of specialty oils and food grade white oils produced by HANDI will be significantly improved to world top level. The products will not only substitute the imported specialty oils and food grade white oils but also be exported to international market. This is of significant importance to the extention of Yangpu Oil & Gas industry chain and to the development of China's high tier specialty oils and food grade white oils industry.
At the end of the interview, Mr. Zhi Haiyi emphasized that HDS and HPD projects will focus on building an intelligent platform for green and low-carbon circular economy, which will contribute to Hainan Free Trade Port and High-and-New Technology Innovation.