Director Zhuo Min of Hainan Department of Commerce Visits HDS
Delegation of Hainan Department of Commerce led by Director Zhuo Min of Foreign Trade Division visited HDS in the afternoon of 2 Aug. HDS General Manager Cao Tong and staff from Business, Projects & Process and Finance accompanied the delegation.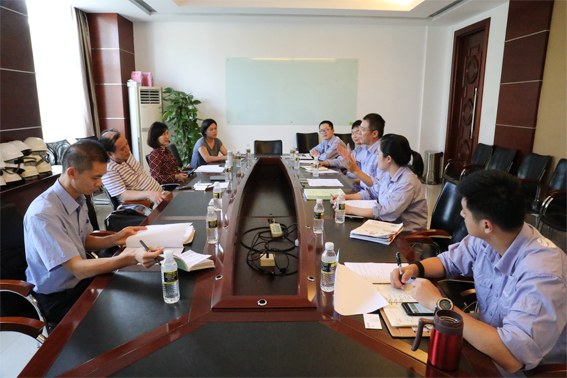 In the workshop, General Manager reported the progress if HDP project to the delegation and answered questions from government officers about the progress of project. He also introduced the the products specs of base oils, solvents and pharmaceutical grade white oils and future export plan to the delegation.
The delegation didn't visit the job site as the installation of big equipment is undergoing. Mr. Cao Tong showed the landscape of admin building, unit area, tank area and pipe rack on the platform of HDS.
Director Zhuo Min said that the purpose of this visit is to understand the progress of HDP project the the difficulties of enterprise, so as to find solutions to help the enterprise. The success of HDP project will on the one hand provide employment to Yangpu and improve local economy and on the other hand build a role model of domestic high-tier base oil and lubricating materials brand.