Message from President Wu Hanling for New Staff: May You Grow with Smiles and Achievements
Mr. Wu Hanling, President of Handi Group, visited the new staff who were having the summer training in Yangpn Technical School on 24 August. Mr. Wu Hanling welcomed the new staff on behalf of Handi Group and thanked them for choosing Handi, saying that "You are the hope and future of Handi".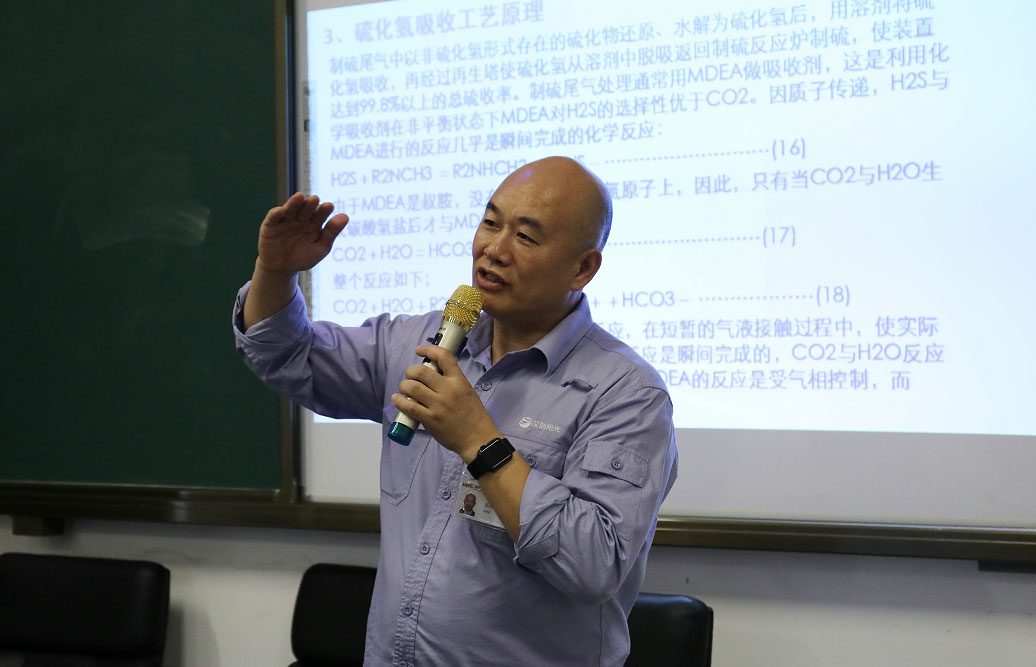 Mr. Wu Hanling delivered a speech with passion, the theme of which is The Yesterday, Today and Tomorrow of Handi. When he said that, "Opportunities are for those who are prepared. Handi Group is under rapid growth and is in need of talents on various fields. You fresh graduates are seeds to grow into big trees. Many key positions are waiting for you." he was accorded a standing ovation. Mr. Wu's speech encouraged and stimulated every new comer, urging them to work hard, wo grow themselves together with the company.
Yesterday of Handi
Mr. Wu Hanling firstly introduced himself and shared his experience of starting his business. Born in a small village in Hunan Province, Mr. Wu is never afraid of afraid of hardships and difficulties. His military experience, particularly the years in frontline, taught him to fight for everything. From the frontline to headquarter and later to military enterprise, Mr. Wu learnt enough to start his own business. When HDS was founded in 2006, Mr. Wu knew little about petrochemical industry and made many mistakes. But, with his persistence, pragmatic attitude and years of hard working, HDS steadily grew into a leading company in the specialty oils industry with annual capacity of over 300,000 ton. The Phase III project will be the world largest single specialty oil plant which produces 1.5 million ton specialty oil and 150,000 ton Pharmaceutical and Food Grade White Oil per year. Finally, Mr. Wu emphasized that, "You come at a good when the Phase III project is entering the final stage. As the pillar of new Handi, you should know our history."
Today of Handi
"You are so lucky to join Handi at its best stage of rapid development." said Mr. Wu Hanling with pride, "When the Phase III Project is completed, it will be the world largest single plant of specialty oils with top level technology and most robust product lines. We already have business with more than 20 top 500 companies in the world. The Phase III Project has drawn attention from peer companies and media at the very beginning." Mr. Wu Hanling hopes that the training could help new staff quickly grasp the knowledge and skills. As a private company, there is no bureaucracy but a healthy environment for those with capabilities to show themselves. Handi embrace talents and appreciate new bloods. Mr. Wu hopes that new staff understand their tasks and missions.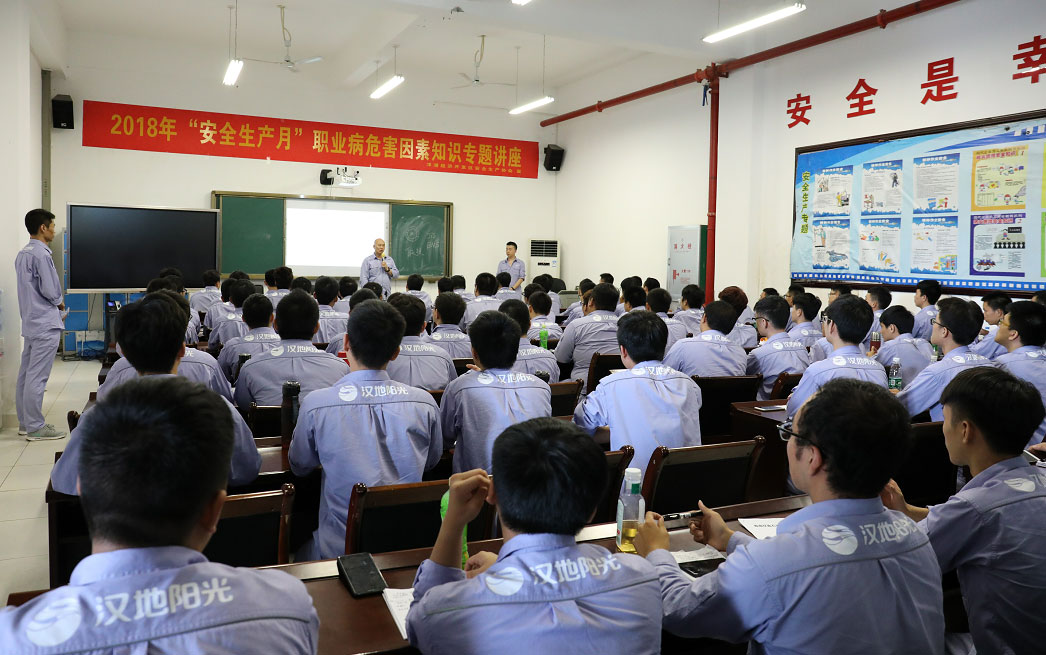 Tomorrow of Handi
Hainan is a good place blessed with all preferential policies. Hainan will be the window of China's reform, which is the result of time. Xiong An Development Zone is the strategic movement propelled by domestic demand, while Hainan is the representative of external demand and overseas market development. Hainan development is now included in national strategy. Hainan will become the frontier of China's reform.
Handi upstream business is located in Yangpu, Hainan Province, while its downstream is settled in Nantong, Jiangsu Province, which is the most important lubricant market in China. Handi is building its lubricant R&D base there, the designed capacity of which is 500,000 ton/year high tier lubricants and 50,000 ton/year graphene grease. The largest capacity may reach 800,000 ton per year. "We are building a full industry chain lubricant business with unprecedented advantages. Supported by two production bases in Yangpu and Nantong, Handi Group is actively engaged in other industries like Energy Trading, Healthcare and Investment." Said Mr. Wu Hanling, "There are tremendous opportunities waiting for you. But now your priority is making best use of the training and get prepared for the Phase III Project commission and operation."
Mr. Wu Hanling also illustrated the origin of the name of group HANDI. He founded the first company Shenzhen Handi Trading Co., Ltd. in 1995. The character HAN means the Galaxy, while the character DI means the ground. Handi is a name of philosophy connotation. "A bright future is right ahead of us," said Mr. Wu, "A lot of opportunities are here for you to develop. You may encounter difficulties at the beginning. But all the difficulties and failures will only make you stranger if you beat them. To arm yourselves with knowledge, with strong mind and body. Let's do something great together."
At last, President Wu Hanling instructed HR and Admin to take good care of new staff and wish everyone to grow with smiles and achievements.