Sell HD Products and Spread HD Culture
——HDS Convenes Marketing and Publicity Workshop
HDS Base Oils, Food and Pharmaceutical Grade White Oils and D-Series Solvent Oils Marketing and Publicity Workshop was convened on Sep. 19. Mr. Wu Hanling, President of Handi Group chaired the workshop. More than 30 managers and supervisors from different departments, including General Manager Cao Tong and Deputy General Manager Zhu Haiyi participated the meeting.
Sales team reported the sales plan of each product line from several aspects, including market analysis, sales team preparation, marketing strategy, etc. The Publicity team reported the year advertising and publicity strategy and target, target audience/core information, media story, and channel in details.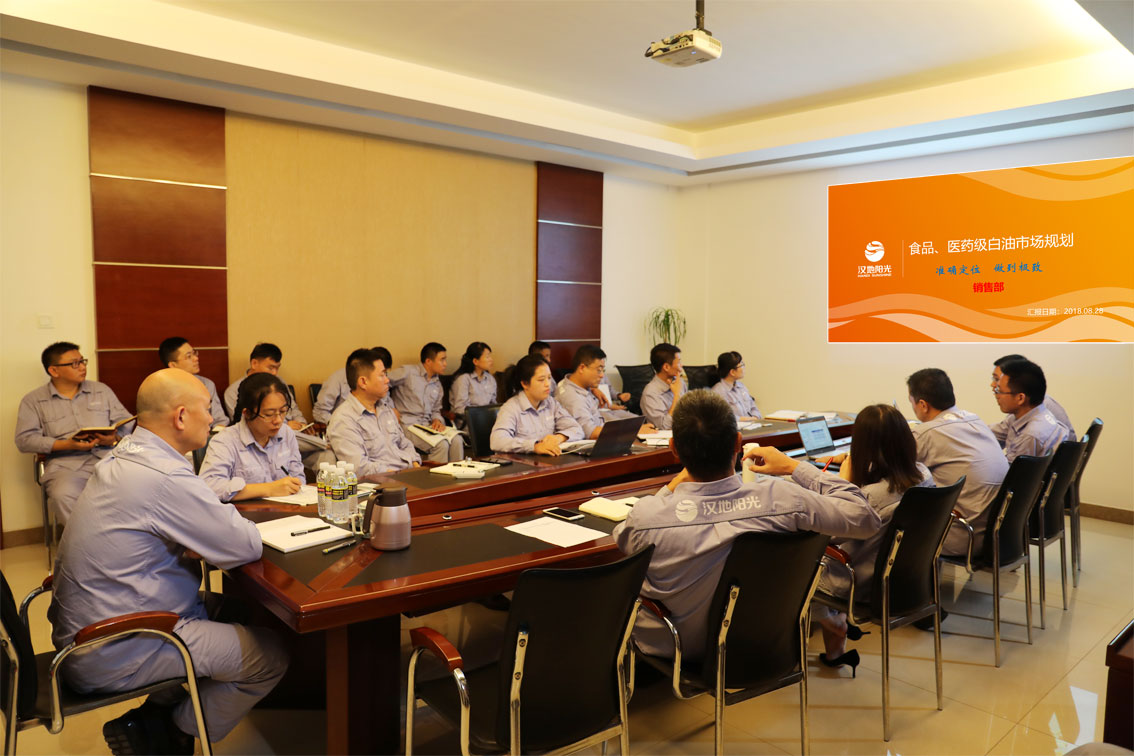 President Wu commented on both reports. He required the sales team to change their mind and to link performance up with profits. We should be very clear of who our target customers are, where they are, how we are going to sell them our products and who are going to sell our products. Only when we know answers to these questions, can we make precise production plan and improve efficiency and performance. He also required the publicity team to understand our products and the technology, so as to make precision attack. He emphasized that the publicity work should be planed as a whole and cover all dimensions in accordance with each milestone.